Manufacturing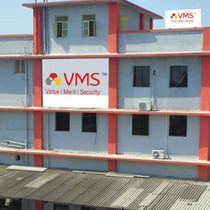 Confectioning Plant – Dadra
Fully computerized plant for confectioning of Medical X-ray Films, NDT Films, Graphic Art Films, Colour Paper and Inkjet Media.
ISO 9001 : 2008 certified.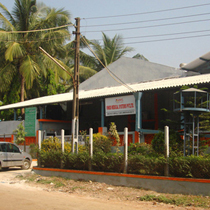 Hospital Furniture Manufacturing Plant – Umbergaon
Well equipped unit with fabrication, pre-treatment, powder coating, oven baking and QC facilities spread over 15,000 sq. ft.


About
Us
In keeping with the emerging growth trend, the change to our new logo VMS strengthens our existing principals in Virtue,
Merit and Security by extending this to practice ethical business, pro-activeness and creating trust in our endeavors.
Our Mission!
Be "The First Preferred Business Partner" in Healthcare, Photo and Allied products.
Establish a Global Network.
Positively achieve a business growth to benefit our Principals, Investors and Customers.
Our Vision!
Continuous practice of our VMS values.
Associate with the best companies in the Healthcare and Photo industry.
Attain a continuous increase in the distribution network.
---
Top