About Us

Our company which started a trading business in Graphic Art products in 1988 has since become a fast growing ISO certified company dealing in high quality Healthcare Imaging, Accessories and Equipments and Photographic products.
In keeping with the emerging growth trend, the change to our new logo VMS strengthens our existing principals in Virtue, Merit and Security by extending this to practice ethical business, pro-activeness and creating trust in our endeavors.With our registered office in Raipur, our corporate office in Mumbai, a strong network of branch offices in all major metros and cities of India, the state-of-the-art and ISO certified and CE Product certified confectioning facility at Dadra, the well equipped
manufacturing unit for Hospital Furniture at Umbergaon and the introduction of our own VMS branded products, we are poised for a progressive commitment and growth not only for our company but also for our Principals, Business Associates and Customers.
---
Our Mission
• Be "The First Preferred Business Partner" in Healthcare, Photo and Allied products.
• Establish a Global Network.
• Positively achieve a business growth to benefit our Principals, Investors and Customers.
Our Vision
• Continuous practice of our VMS values.
• Associate with the best companies in the Healthcare and Photo industry.
• Attain a continuous increase in the distribution network.
• Enhance the company's brand image in the industry as a provider of quality products and services.
• Utilization of the confectioning facility at Dadra and the manufacturing unit at Umbergaon to their maximum capacities.
---
Our Logo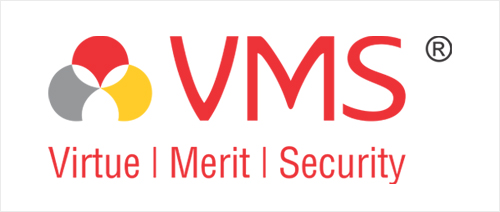 Our logo is designed in three vibrant colours of grey, red and yellow with a unique font giving a distinct and contemporary look.
Grey Colour - VMS started in 1988 ( long years of experience) shows maturity.
Red Colour - Speed and Strength.
Yellow Colour - Trust, Optimism and Rise.
The symbol denotes unity and integrity and the form of the three rays spreading indicates the company's expansion in all directions with the core principles of Virtue, Merit and Security.
---
Our Management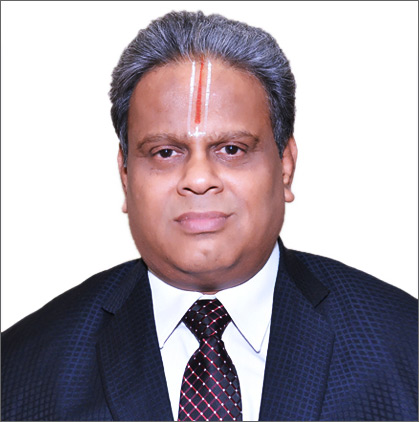 SURESH RATHI
Managing Director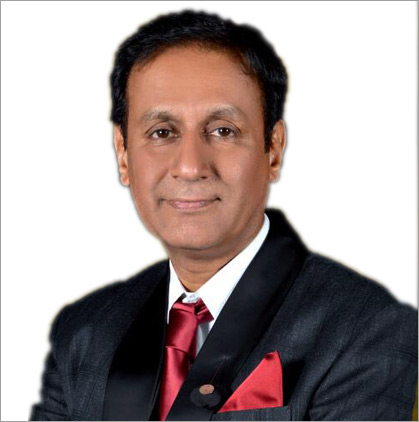 VINOD JAISINGHANI
Sales (Medical and Photo)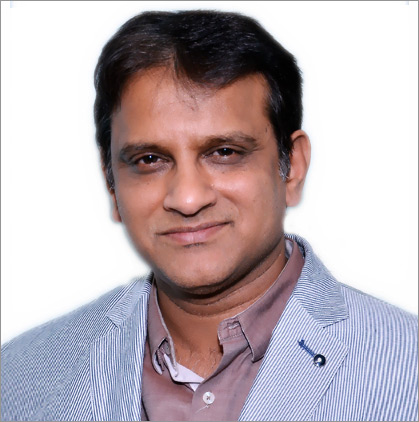 NARAYAN RATHI
Sales (Signage) and Accounts and HR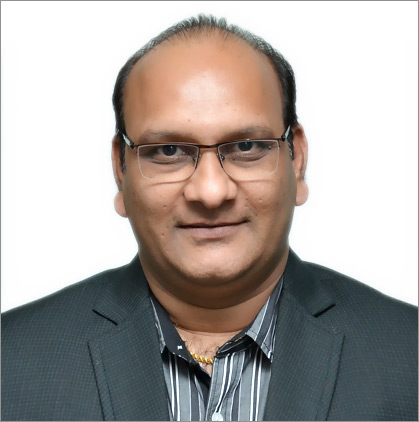 KAILASH RATHI
Sales (Photo) and Administration
---
Our Milestone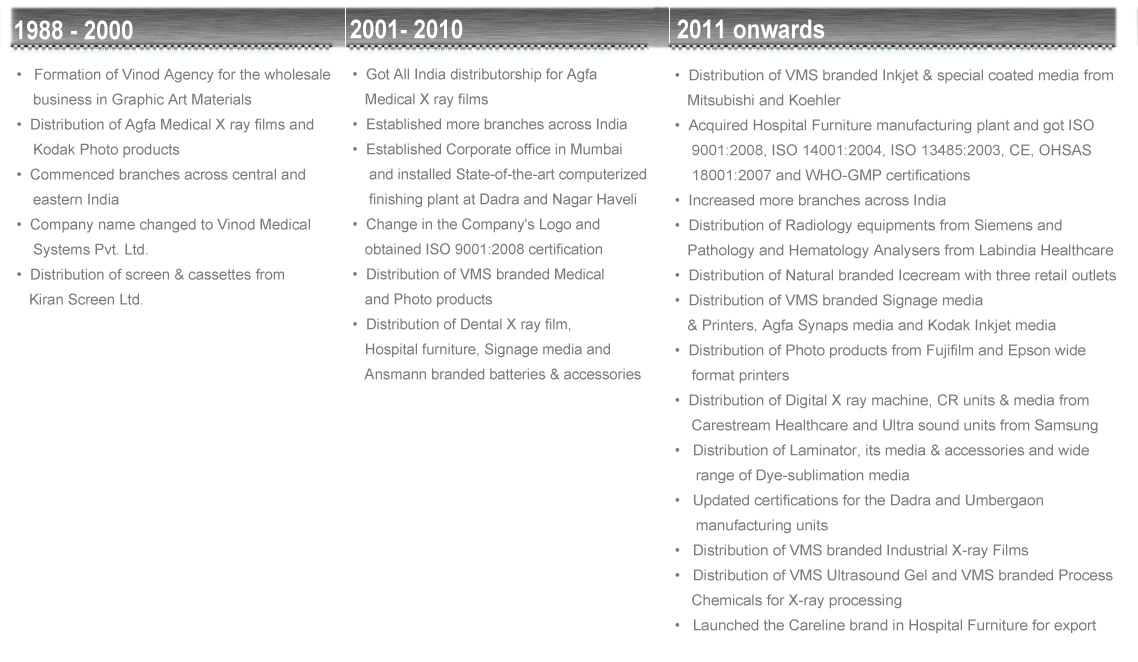 Top